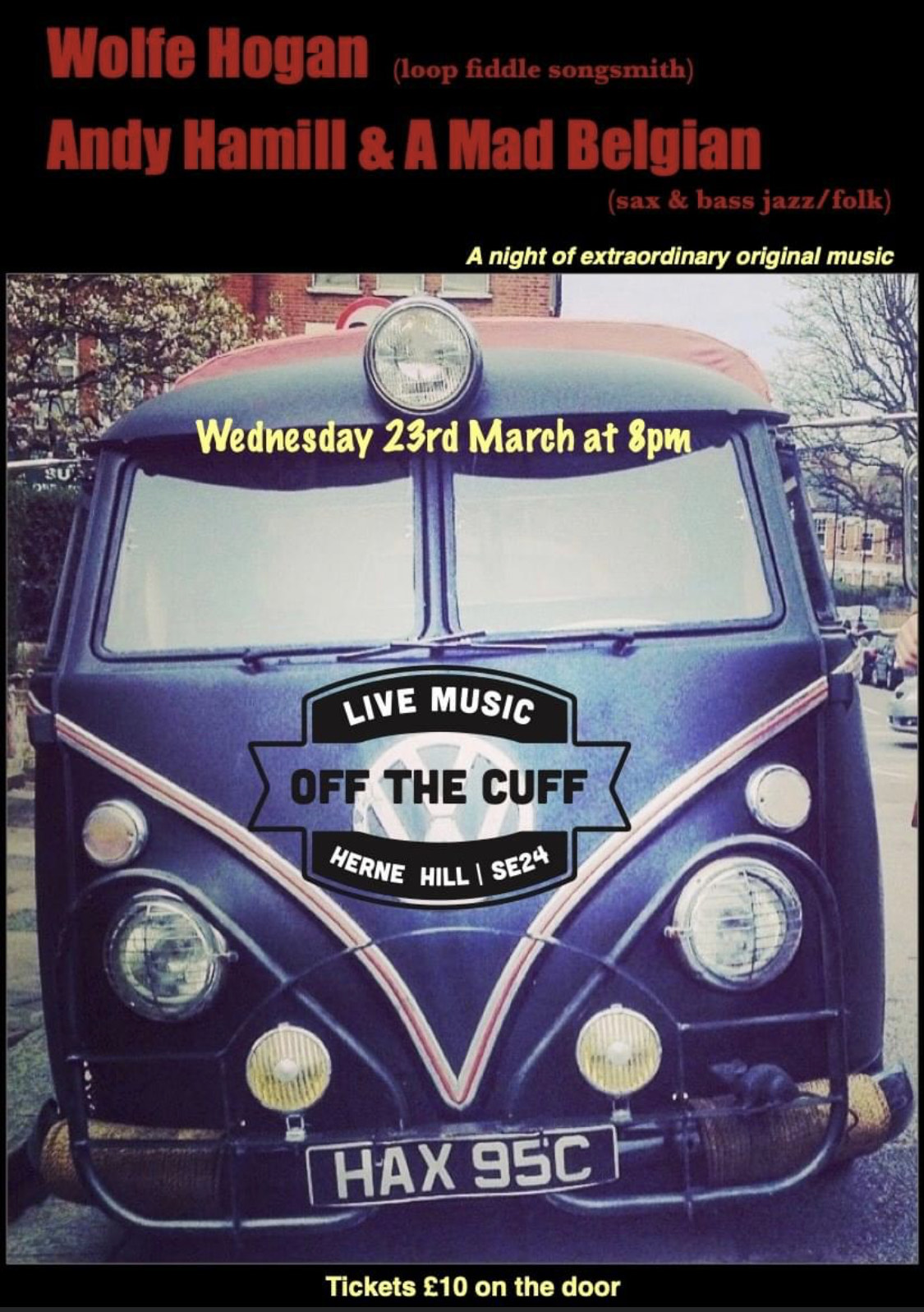 16 Mar

A Night of Extraordinary Live Music

Wednesday 23rd March at 8pm

A night of extraordinary original music, with the one and only Wolfe Hogan, loop fiddle songsmith, and a brand new project of mine with fantastic bass player Andy Hamill.
Join us, and spread the word!


Tickets £10 on the door.