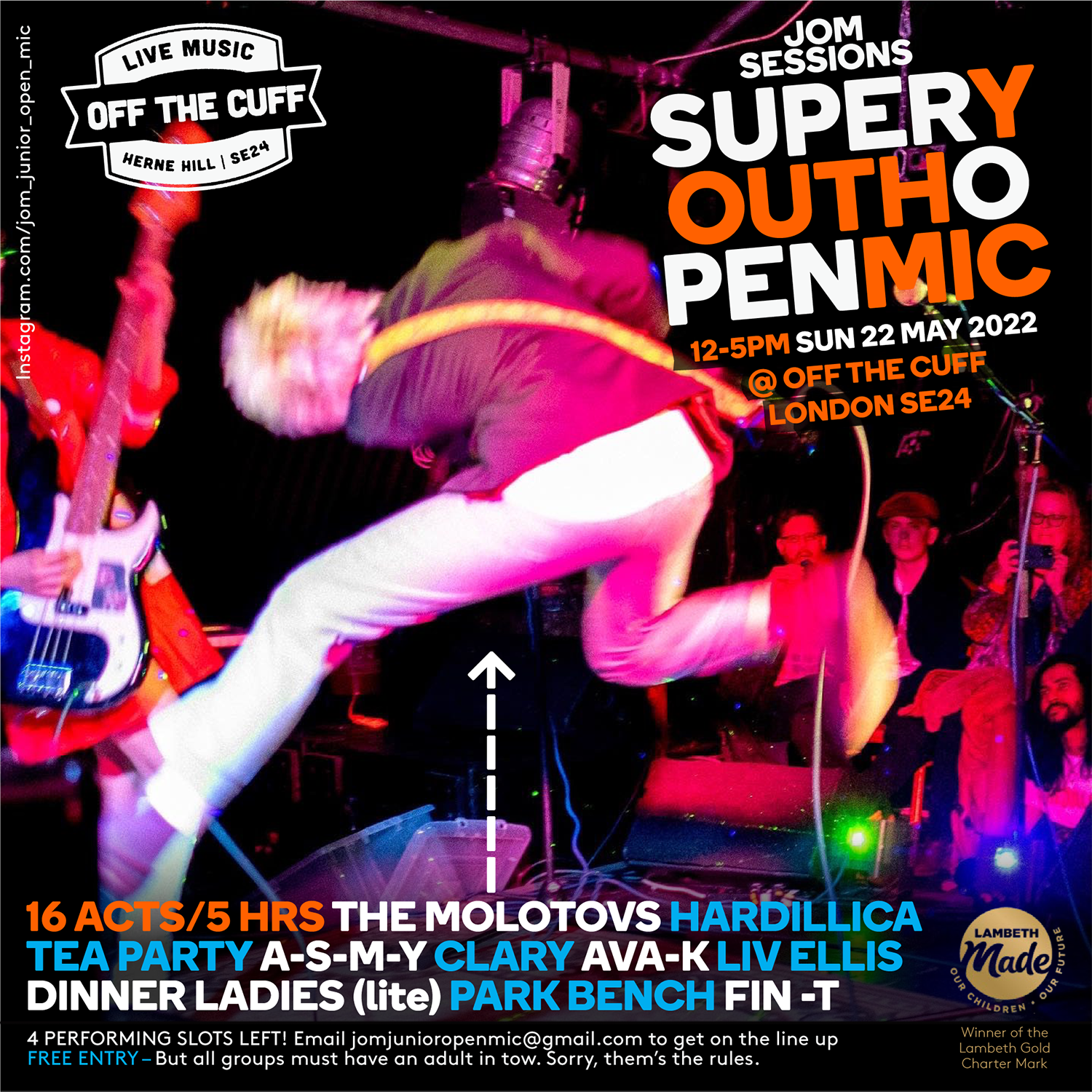 16 May

JOM SESSIONS – SUPER YOUTH OPEN MIC

Sunday 22nd May 2022

-This session is fully booked for acts but an absolute spectacle to watch! And it's FREE!


JOM Sessions Youth Open Mic features bands The Molotovs (ages 13,15,15) who have supported The Libertines and rock band Hardillica formed from virtuoso musicians – all ages 10/11!

Also in the line-up is freestyle rapper ASMY (13) travelling all the way from Cumbria especially to perform AND the incredible singer/songwriter/busker Clary (14).

All in 5 hours of free live music – the largest Youth Open Mic in the U.K.