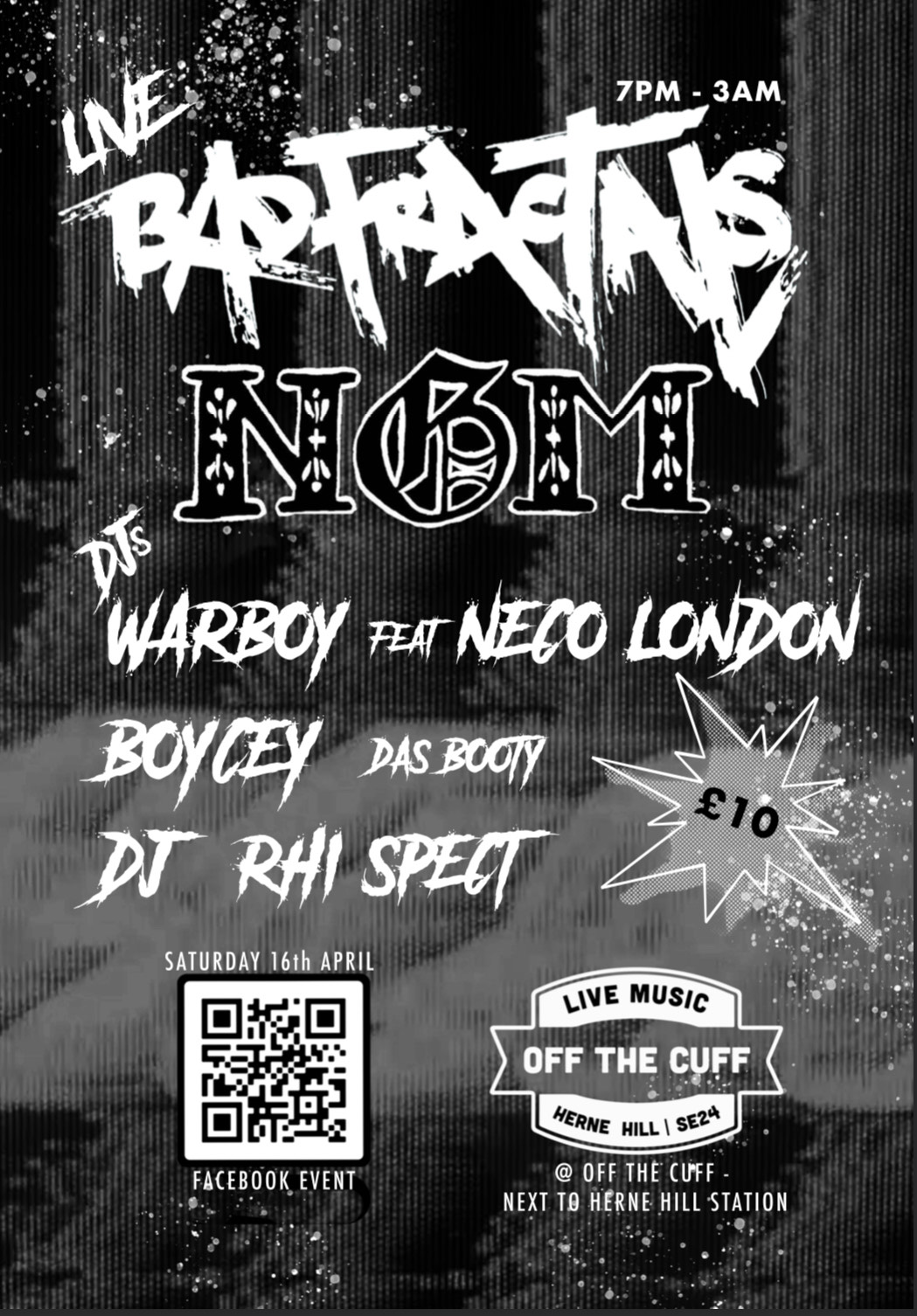 06 Apr

BAD FRACTALS x NGM present A BAR FIGHT AT THE END OF THE WORLD

Saturday 16th April 2022

💥BAD FRACTALS 💥THE NAKED GRACE MISSIONARIES 💥WARBOY ft NICO LDN💥BOYCEY💥DJ RHISPECT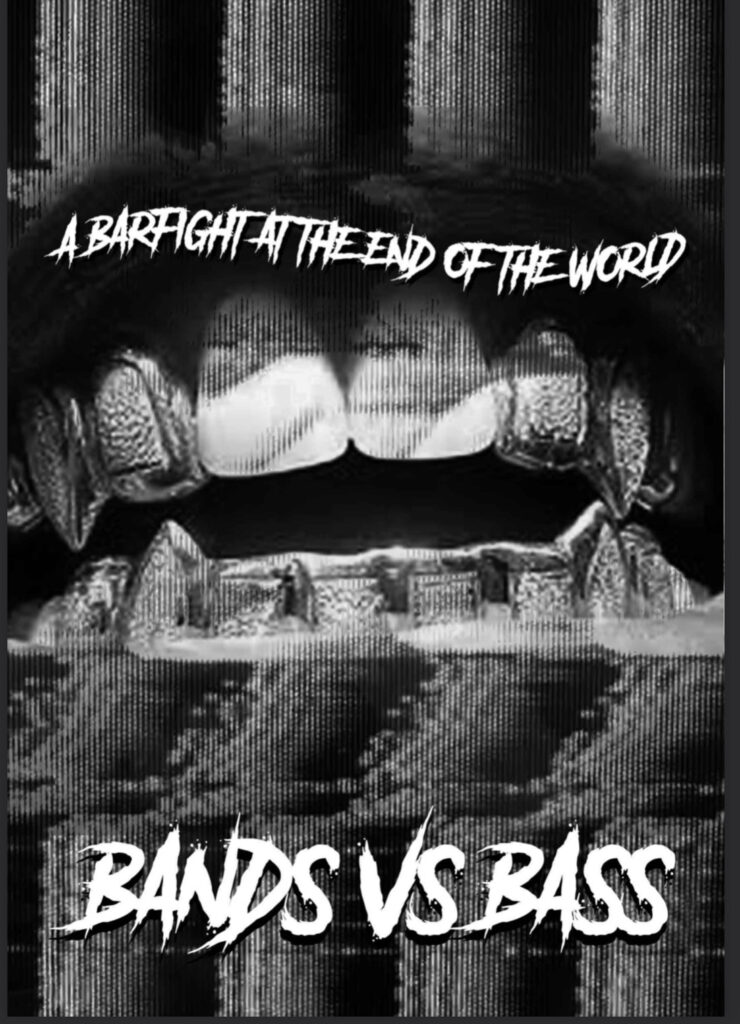 TICKETS: https://dice.fm/partner/off-the-cuff/event/9lo8n-bad-fractals-x-ngm-x-warboy-16th-apr-off-the-cuff-london-tickets
£10 8pm – 3am 💃🏻🚀✨
BAD FRACTALS 
Shamanic Gangsters tearing their way through Acid Punk, Malevolent Music Hall & Trailer Trash Blues.
"We are here for the dispossessed and the disillusioned, the empowered and the energised. We are a rage of punk, a sweet breeze that whispers secret sins and spits in your face. We are junk and jewels, rocks hurled through windows, kisses that roll across skin. We are mockery and mayhem –  an itch in your soul. We have travelled a long way, and we embrace you. The time is NOW."
https://youtu.be/WD2zh3BzXn4

THE NAKED GRACE MISSIONARIES 
"The Naked Grace Missionaries […] consists of two ethereally beautiful girls and one bearded guy singing acoustic songs inspired by The Manson Family and The Wicker Man…" – Broadly (Vice Media)

The Naked Grace Missionaries are a formidable acoustic trio delivering sermons as songs from the bible of popular culture. Singing unheard protest songs from an unknown era, their sound is a dirt road to a tender dawn, a magick proclamation and the howl in desperate hours of the night. Imagine late night acid soaked sing-a-longs with Charles Manson at Spahn Ranch, the final moments of The Wicker Man and Heaven's Gate cult collide.

Warboy
Warboy is a leading figure in London's nightlife scene having created a stream of influential collaborations exploring identity, sexuality, and diversity.
He has DJed he has played internationally alongside a multitude of dance music's influential names including Laurent Garnier, Green Velvet, The Chemical Brothers, David Morales, Frankie Knuckles, DJ Hell, Honey Dijon, and Ellen Allien.

His productions and remixes have been released and remixed on numerous labels and have achieved Top Ten charts on Beatport and Traxsource.
DJ Mag: 'Warboy remains one of alternative clubland's greatest forces who is constantly ahead of the curve'.
www.warboy.co.ukinstagram.com/warboymusicfacebook.com/warboy
Neco London
Neco London is a rapper, music artist, and style influencer based in the UK with a genre-hopping sound spawned from the capital's most intense underground parties and bass heavy influences from birthplace, Jamaica. Non-stop vocals; infectious hooks; and relentless techno basslines combine to create a unique soundscape to equal Neco London's dramatic visual presentation.
Boycey
Boycey is at once a social agitator and a keeper of the peace. Owner of the most level head in the rave game and one of the most ruthlessly varied record collections in town. Since cutting his teeth in the early 2000s London free party scene, he has consistently sought to further his frankly exceptional abilities with a pair of turntables. A DJ with taste as grounded as it is extensive, he has cultivated an inherently dissident, yet accessible style all his own. Expect punk as dance, no stone left unturned and a flawless save from those inevitable, technical difficulties.
instagram.com/necolondonBOYCEY (Das Booty)

DJ RHISPECT 
Garage x dnb x jungle x footwork x hardcore x techno x bass 
https://devonsroad.bandcamp.com/
https://instagram.com/dj_rhispect?utm_medium=copy_link